ABOUT
This project was undertaken through the James Henare Māori Research Centre of the University of Auckland, with funding from Ngā Pae o Te Maramatanga. The Centre contributes to Māori social, cultural and economic well-being and
advancement through its research programmes and activities.
It focuses in particular on bringing together the intellectual resources of the University and its partners on issues relevant to the needs of the Taitokerau people, from Tamaki, Auckland north to Te Rerenga Wairua.
ABOUT MARAEATEA.COM
Maraeatea.com is part of a wider two year Waka Wairua project that was carried out by a number of partners involving the James Henare Māori Research Centre, The University of Otago, New Zealand, TangataWhenua.com and individual researchers.
We began this research in 2013. This site provides insights into narratives about waka and associated ancestral landscapes from community and indigenous perspectives. There are many interpretations and narratives about many waka and landscapes.

This site adds to these from unique points of view. We wanted to share these stories directly, so that you can compare the differences between what is in Maraeatea.com and what is in published accounts, which are often written from non-community or non-indigenous perspectives. Often also, published accounts are not sourced to the narrators, to their marae or to their hapū.
You will also see the similarities between Maraeatea.com narrators to stories recorded elsewhere, but we leave it to you to make your own conclusions about what you read, see and hear.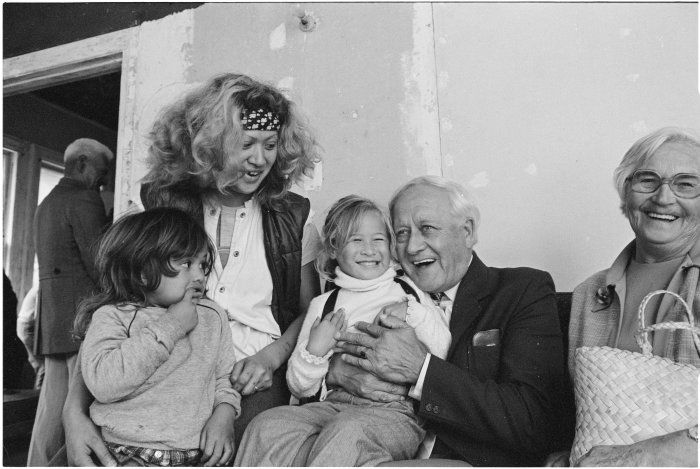 ABOUT THE JAMES HENARE MĀORI RESEARCH CENTRE
The Centre was established in 1993 and named in honour of the late Sir James Henare, an eminent Māori leader and scholar.
Sir James played a key role in impressing on the University the importance of honouring its responsibilities in these matters.
Most of the work of the Centre is carried out by interdisciplinary research teams drawn from across the University and its partners.
Our activities include:
responding to research requests from Māori authorities, organisations, communities and agencies
seeking funding for research programmes
using qualified and skilled research staff for projects
developing Māori research capacity within and outside the University
delivering research-based information within Māori communities and organisations
undertaking research on behalf of government departments and other organisations, which relate to, or are concerned with Taitokerau people